About
The Minnesota Historical Society preserves and makes available a wide range of materials chronicling Minnesota's history and culture. The goals of the Collections Department are to collect and preserve; provide access and interpretation; and engage in education and outreach. This blog is a tool to share these stories and let people know what is happening in the department.
 Subscribe in a reader
Bill of Rights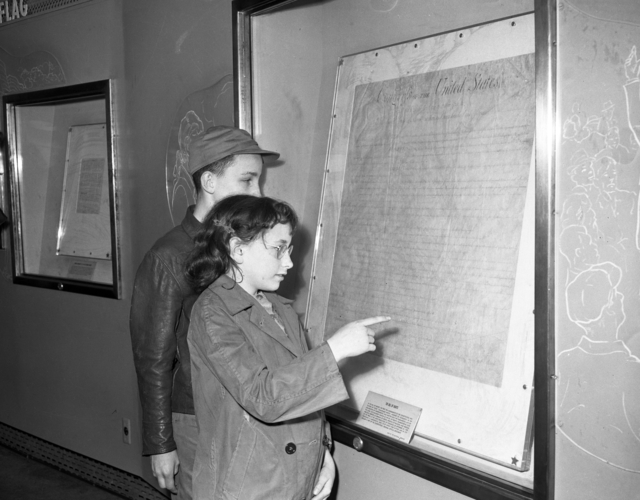 On this date in 1791, the new United States of America ratified the Bill of Rights, the first ten amendments to the U.S. Constitution confirming the rights of its citizens. 
In this photo we see two youngsters looking at the original Bill of Rights on the "Freedom Train" during its May 4, 1948 visit to Minneapolis. This photo was taken by the Minneapolis Star Tribune.