Now on view!
Ticket price includes admission to all History Center exhibits.
Members get in free. Join today!
Your all-access pass to the stars, the shows, and the stories of the legendary club that put Minnesota music on the map.
Since 1970, First Avenue & 7th St. Entry have been at the heart of the Minnesota music scene. Celebrate the musicians, the employees, and the regulars who called First Avenue their rock 'n' roll home.
First Avenue Behind the Scenes with Dan Corrigan
Daniel Corrigan has many First Avenue stories to tell. He's been taking pictures of iconic performers at shows in both the Mainroom and 7th St. Entry for decades. Corrigan currently works as venue staff and as First Avenue's official tour guide.
We asked visitors to the First Avenue: Stories of Minnesota's Mainroom exhibit to share their best First Avenue stories with us. Here is a sampling of what they had to say.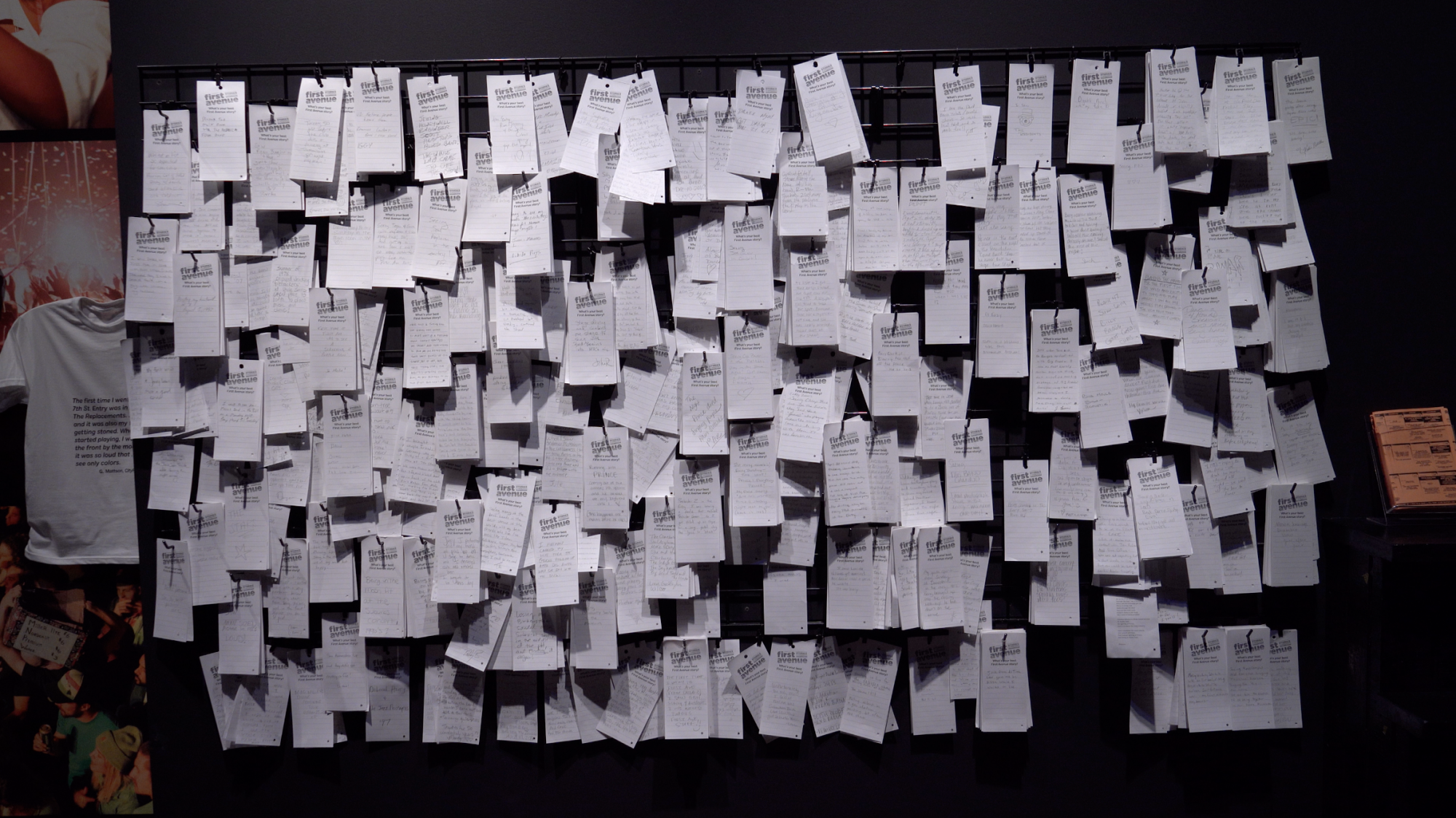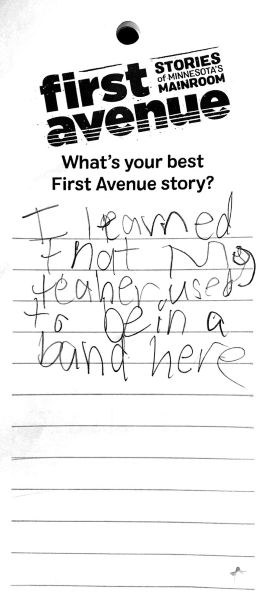 I learned that my teacher used to be in a band here.
Felt the kicks of baby #1 while Motorhead rocked the mainroom.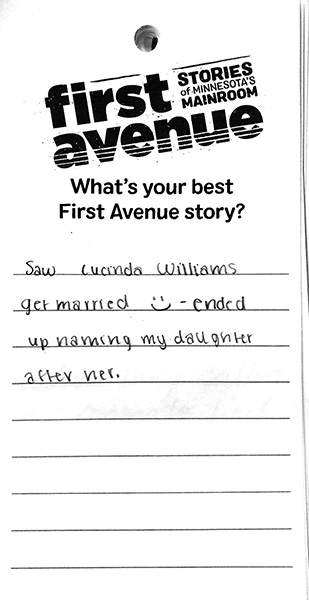 Saw Lucinda Williams get married ended up naming my daughter after her.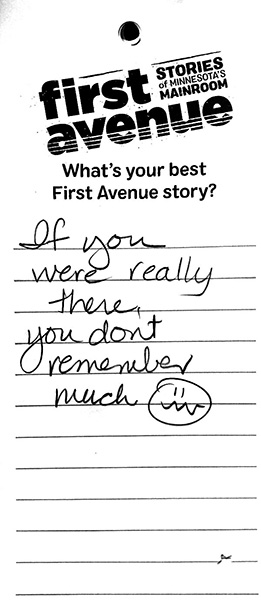 If you were really there you don't remember much.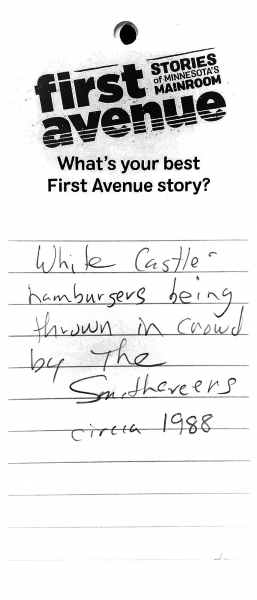 White Castle hamburgers being thrown in crowd by The Smithereens circa 1988.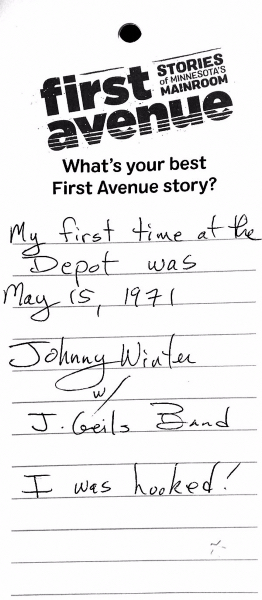 My first time at the Depot was May 15, 1971. Johnny Winter with J. Geils Band. I was hooked!
First Avenue merch and resources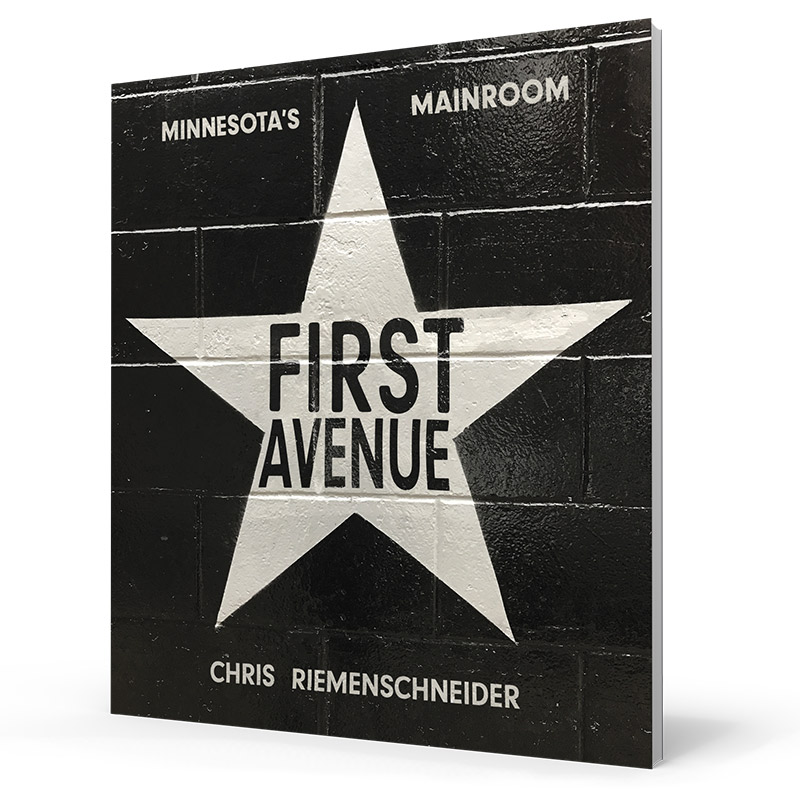 The First Avenue book
First Avenue: Minnesota's Mainroom
Chris Riemenschneider
Where Prince and Minnesota made rock 'n' roll history—a glorious look back at one of rock's most storied clubs and the thousands of musicians who took the stage there.
---
MNopedia articles
First Avenue & 7th Street Entry
In the late 1960s, the old Greyhound Bus Depot in downtown Minneapolis was leased with the plan to open a rock club. Since then, First Avenue & 7th Street Entry has nurtured a diverse group of musicians, both local and national.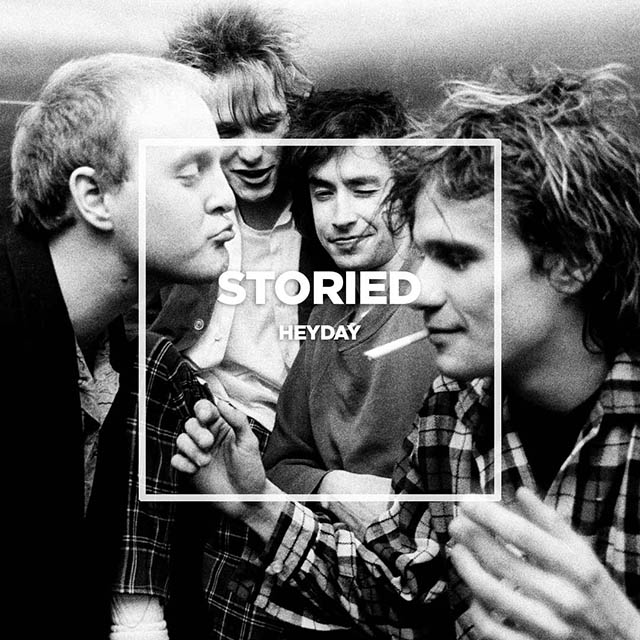 Video
First Avenue photographer Dan Corrigan captured legendary moments in Minneapolis music, from the Replacements to Babes in Toyland.
First Avenue: Closer to the Stars
Watch Twin Cities Public Television's documentary First Avenue: Closer to the Stars and learn about the people who worked backstage to keep this landmark standing.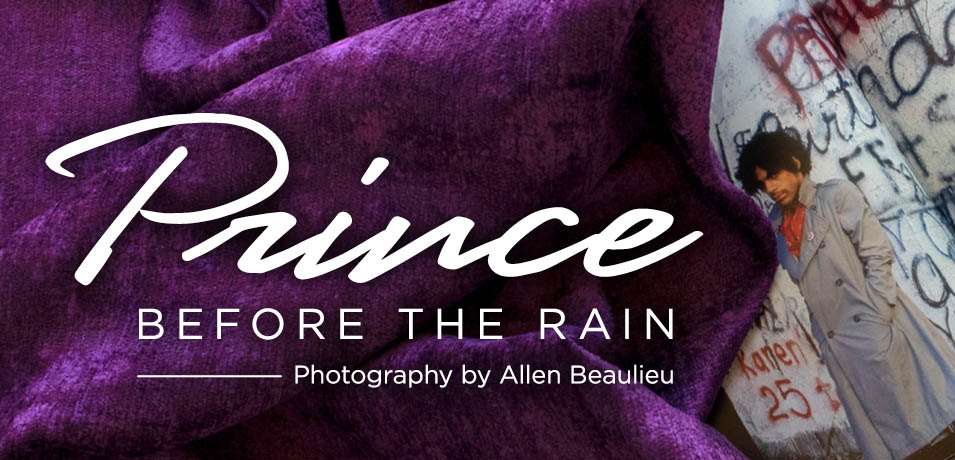 Minnesota photographer Allen Beaulieu helped shape the icon we know today as Prince. As Prince's personal photographer and friend, he had access to Prince that few photographers have had, before or since. 
Based on Beaulieu's photography book, Prince: Before the Rain, the exhibit includes album cover outtakes, live performance shots, and rare behind-the-scenes candids. 
See the exhibit
Use your favorite social media channel to share your interest in the #FirstAveExhibit with friends, family, and colleagues. It just might show up here as well!