About
The Minnesota Historical Society preserves and makes available a wide range of materials chronicling Minnesota's history and culture. The goals of the Collections Department are to collect and preserve; provide access and interpretation; and engage in education and outreach. This blog is a tool to share these stories and let people know what is happening in the department.
See Collections Up Close Blog Archive
 Subscribe in a reader

In a letter to her family from November 26, Minnesota Red Cross nurse Marion Backus describes the hospital she was working at in France when they received the first news of the Armistice on November 8. She writes that the French and Americans at the hospital celebrated the Armistice by all getting drunk, but she went for a walk to really wrap her mind around the idea of the war finally being over. When she arrived back at the hospital she couldn't believe that she saw the hospital all lit up for the first time in 4 years. Backus describes her mixed feelings of joy that the war is over and everyone will be returning home soon and sadness over the soldiers who died who will never return home to their families. They were then told that the "news was a little premature" and had to wait until Monday, Nov. 11 for the official news of the Armistice.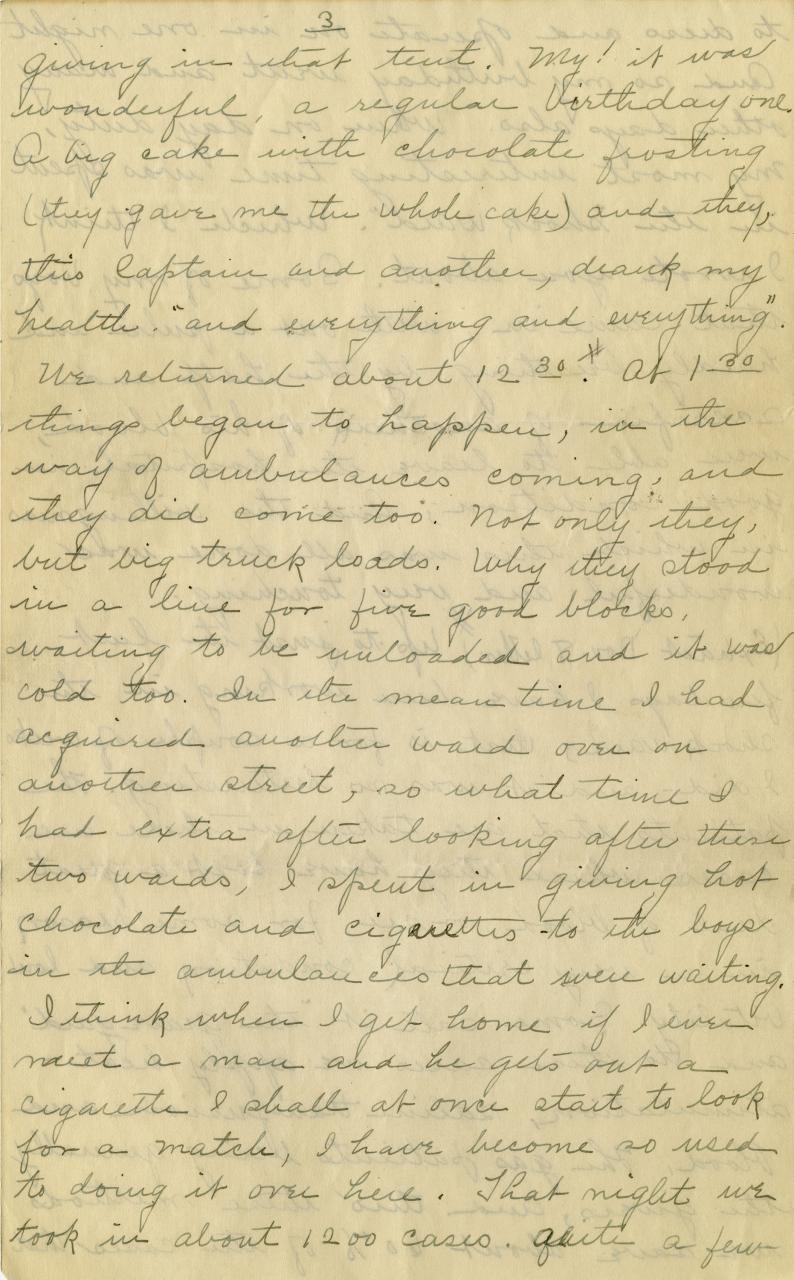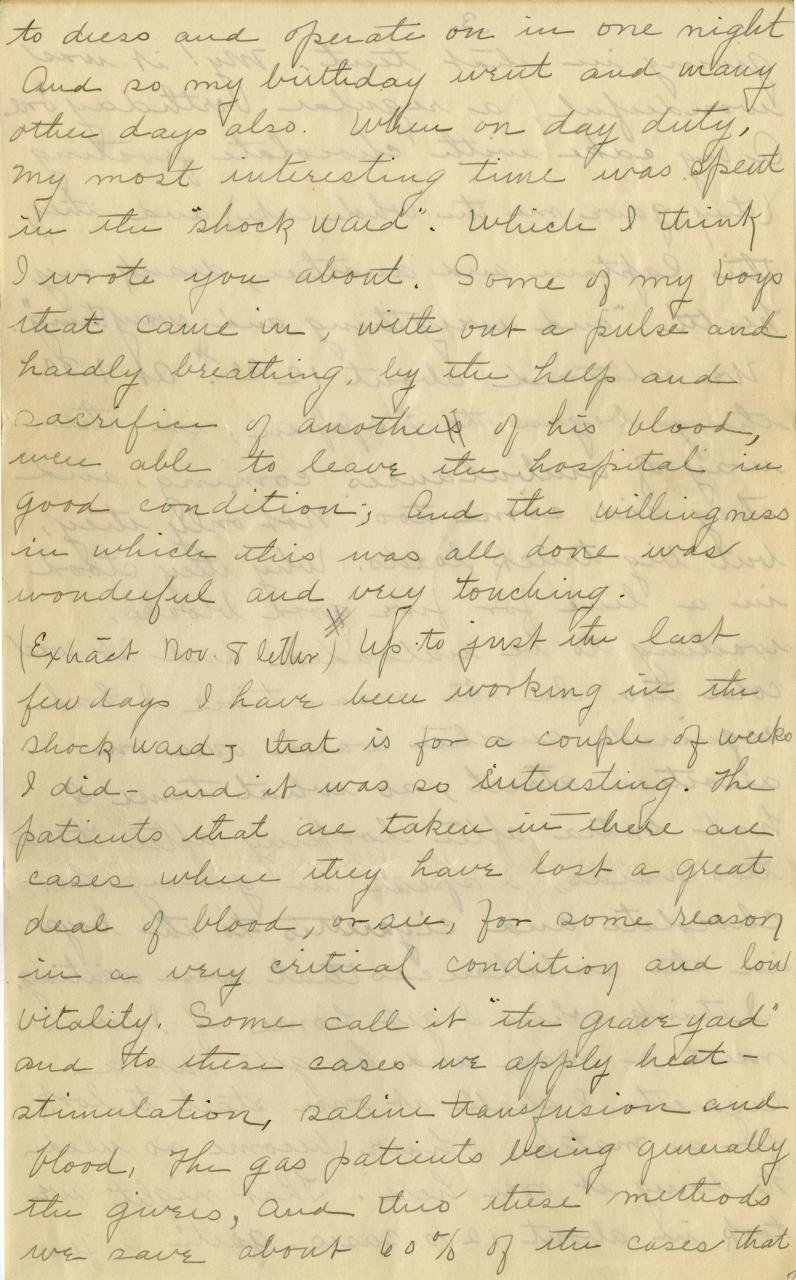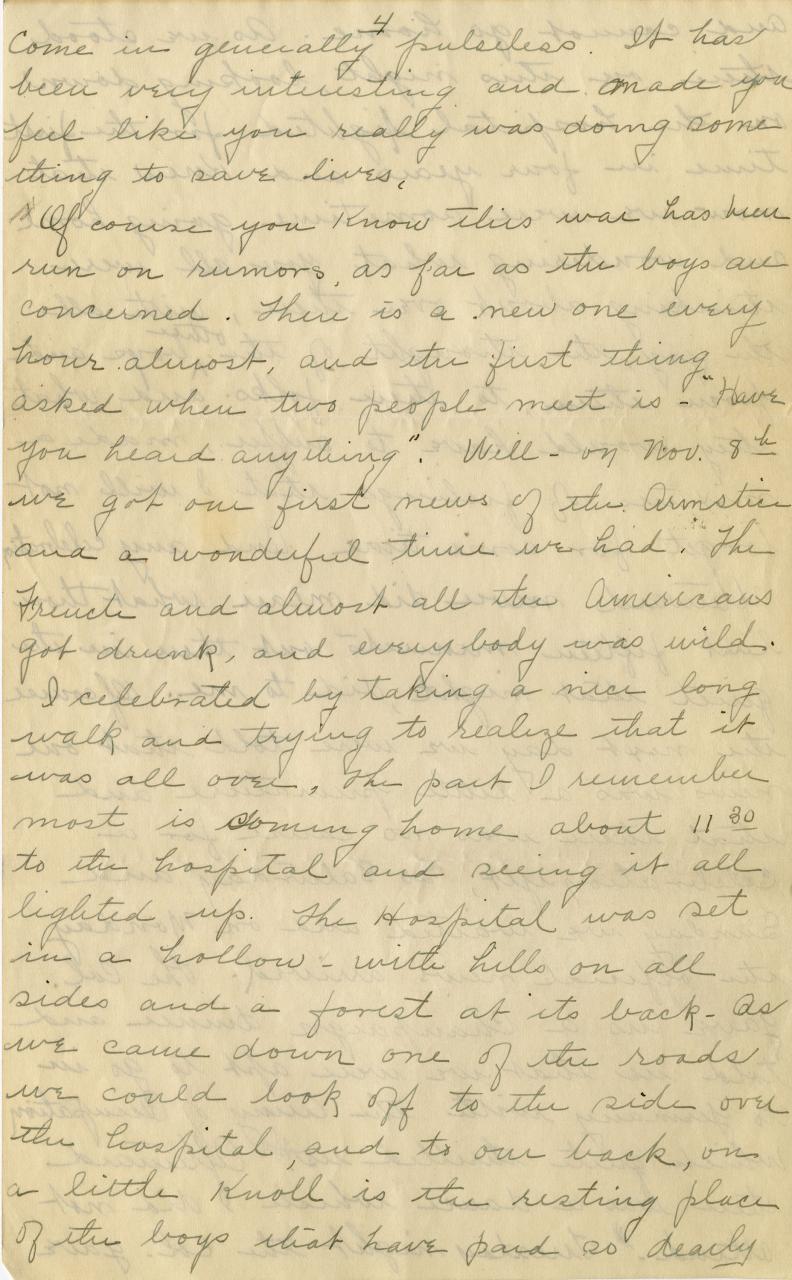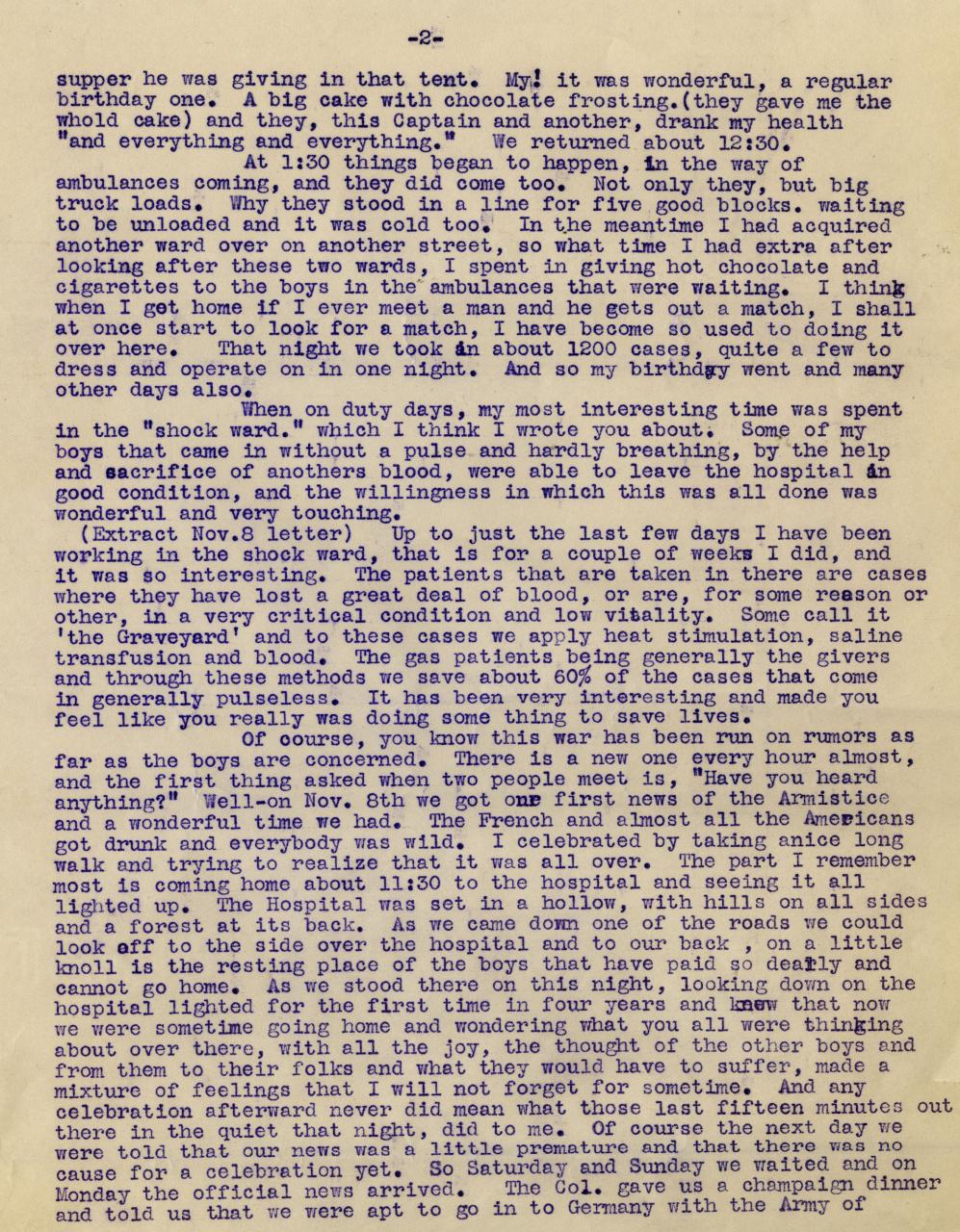 […] Of course you know this war has been run on rumors, as far as the boys are concerned. There is a new one every hour almost, and the first thing asked when two people meet is- "Have you heard anything". Well on Nov. 8th we got our first news of the Armistice and a wonderful time we had. The French and almost all the Americans got drunk and everybody was wild. I celebrated by taking a nice long walk and trying to realize that it was all over. The part I remember most is coming home about 11:30 to the hospital and seeing it all lighted up. […] As we stood there on this night, looking down on the hospital lighted for the first time in four years and knew that now we were sometime going home and wondering what you all were thinking about over there, with all the joy, the thought of the other boys and from them to their folks and what they would have to suffer, made a mixture of feelings that I will not forget for sometime. And any celebration afterward never did mean what those last fifteen minutes out there in the quiet that night did to me. Of course the next day we were told that our news was a little premature and that there was no cause for a celebration yet. So Saturday and Sunday we waited and on Monday the official news arrived. [...]

Citation: 
Marion Backus Papers. Minnesota Historical Society, St. Paul, Minnesota. P1356
 

Marion Backus was a Red Cross nurse from Minnesota serving in France. In a letter to her family, Backus describes the excitement of American soldiers going through the town she was stationed in when they realized that she and the other nurses walking around town were American. The soldiers would stop the nurses in the street to talk to them because they had not seen or talked to American girls for 5-6 months.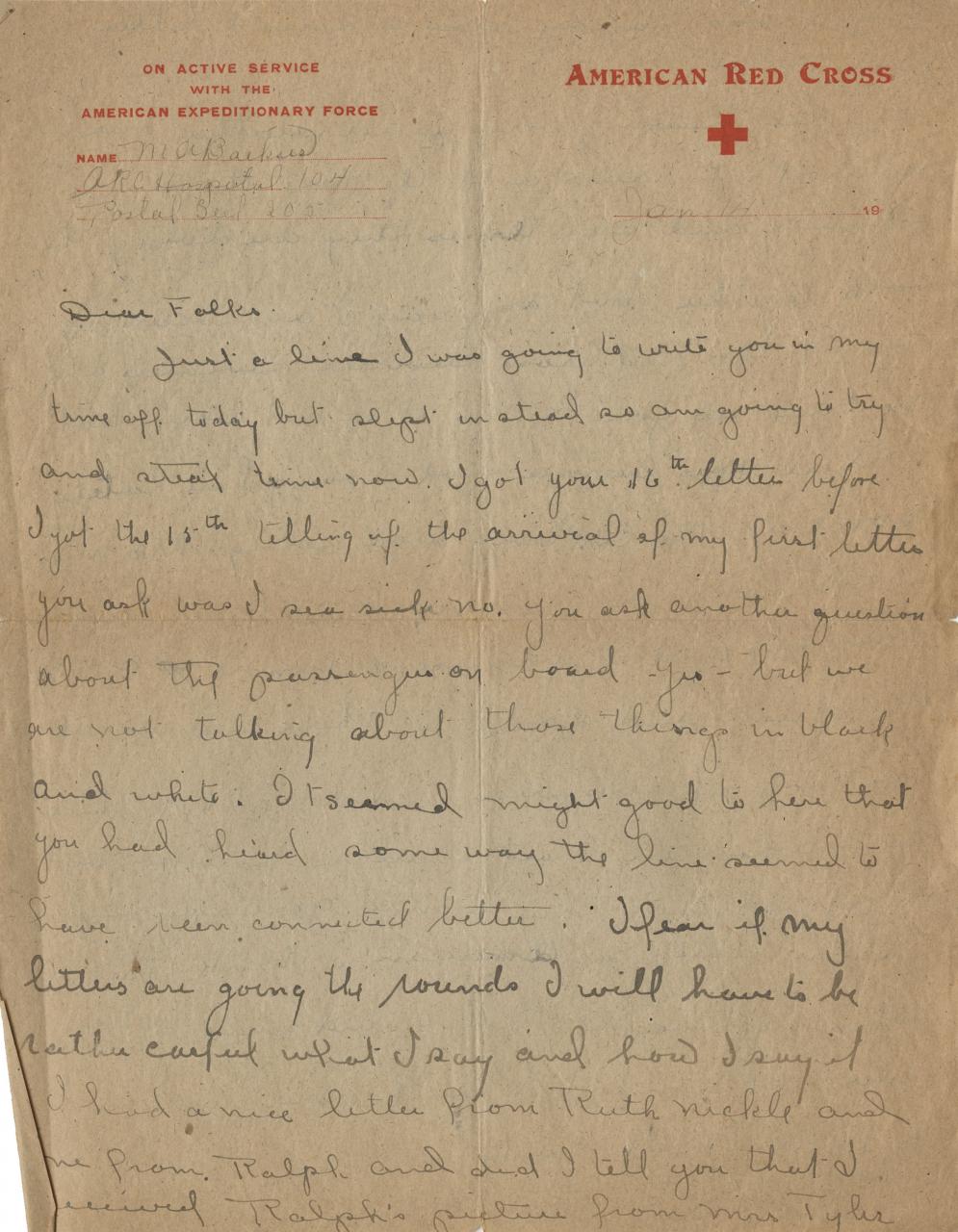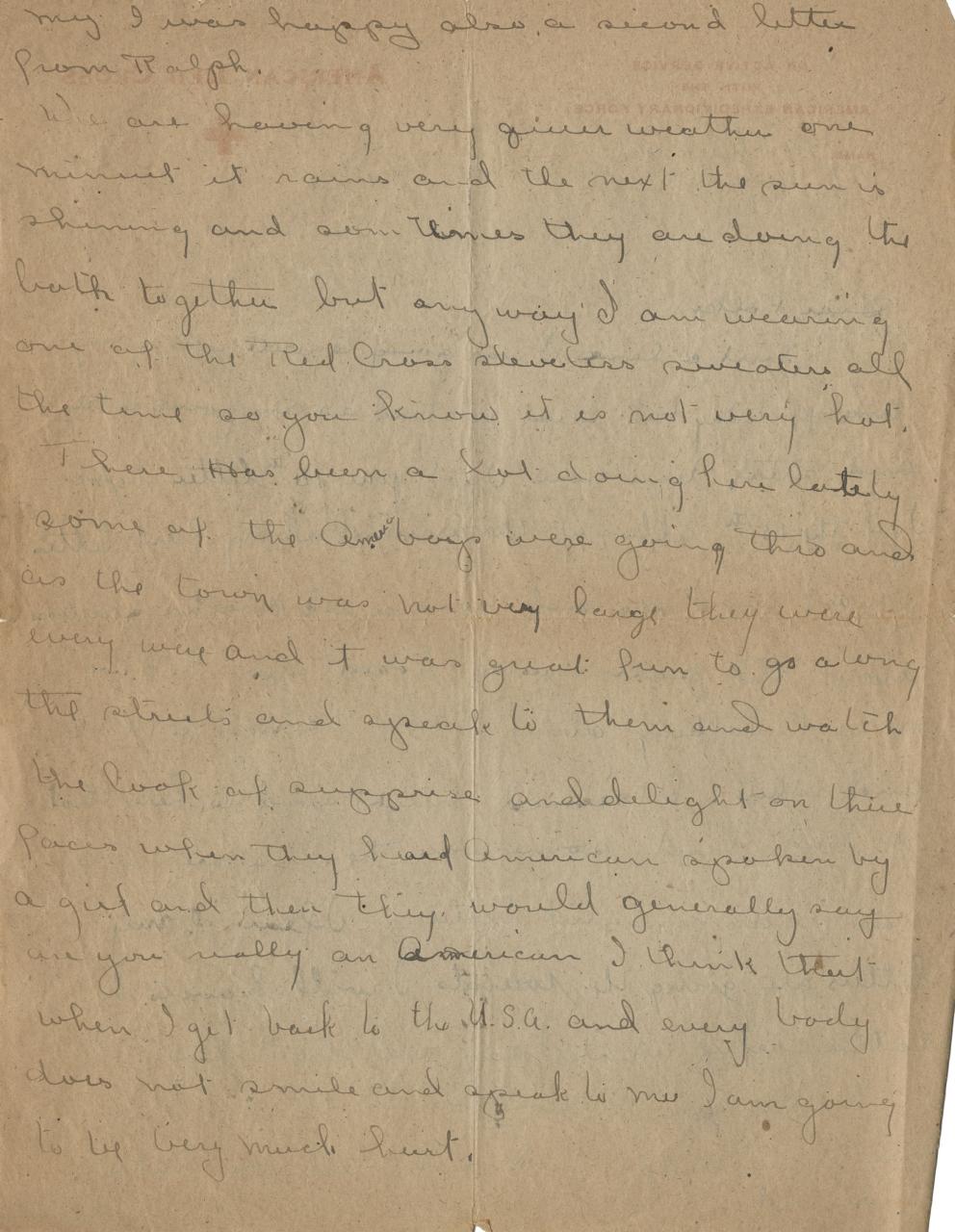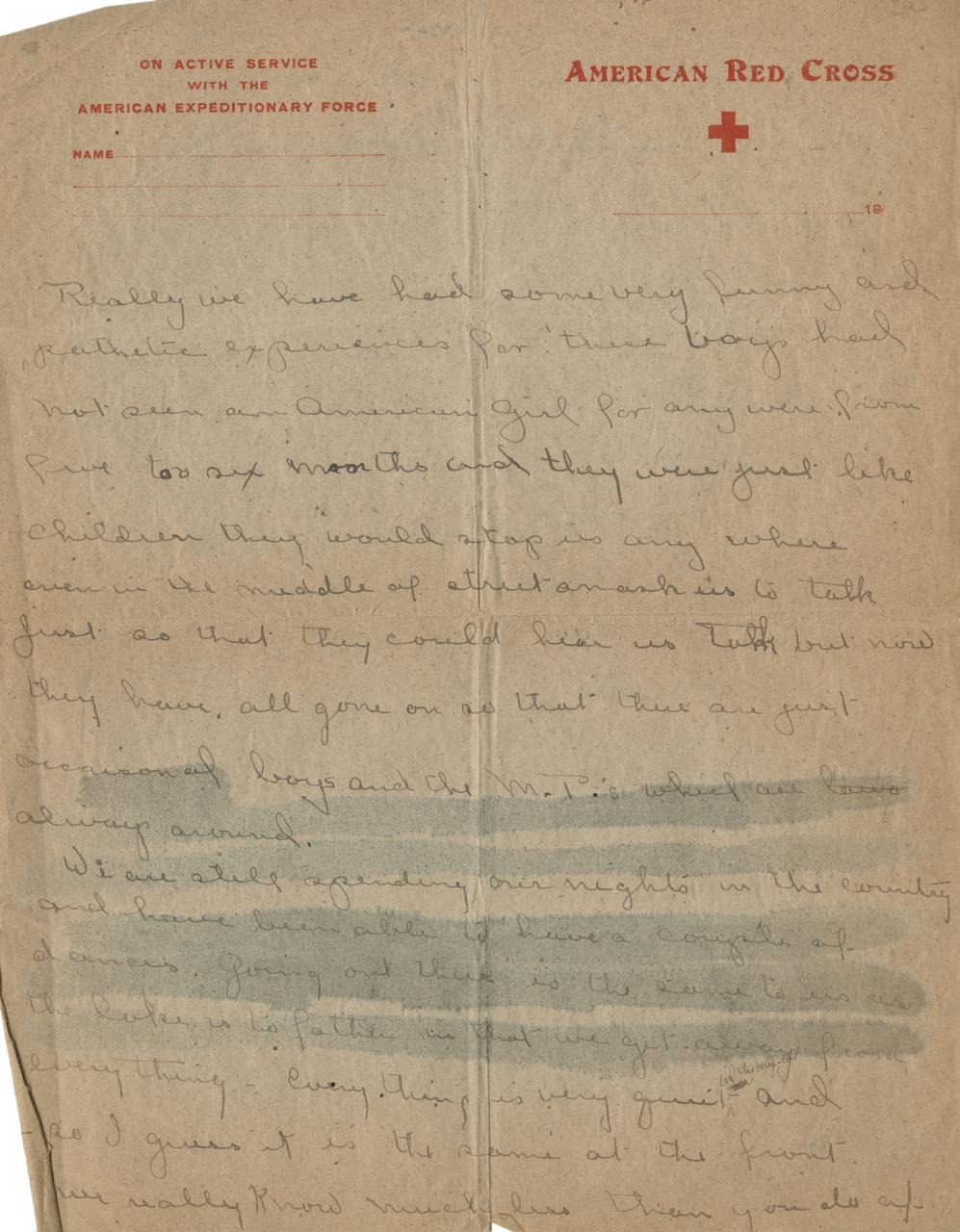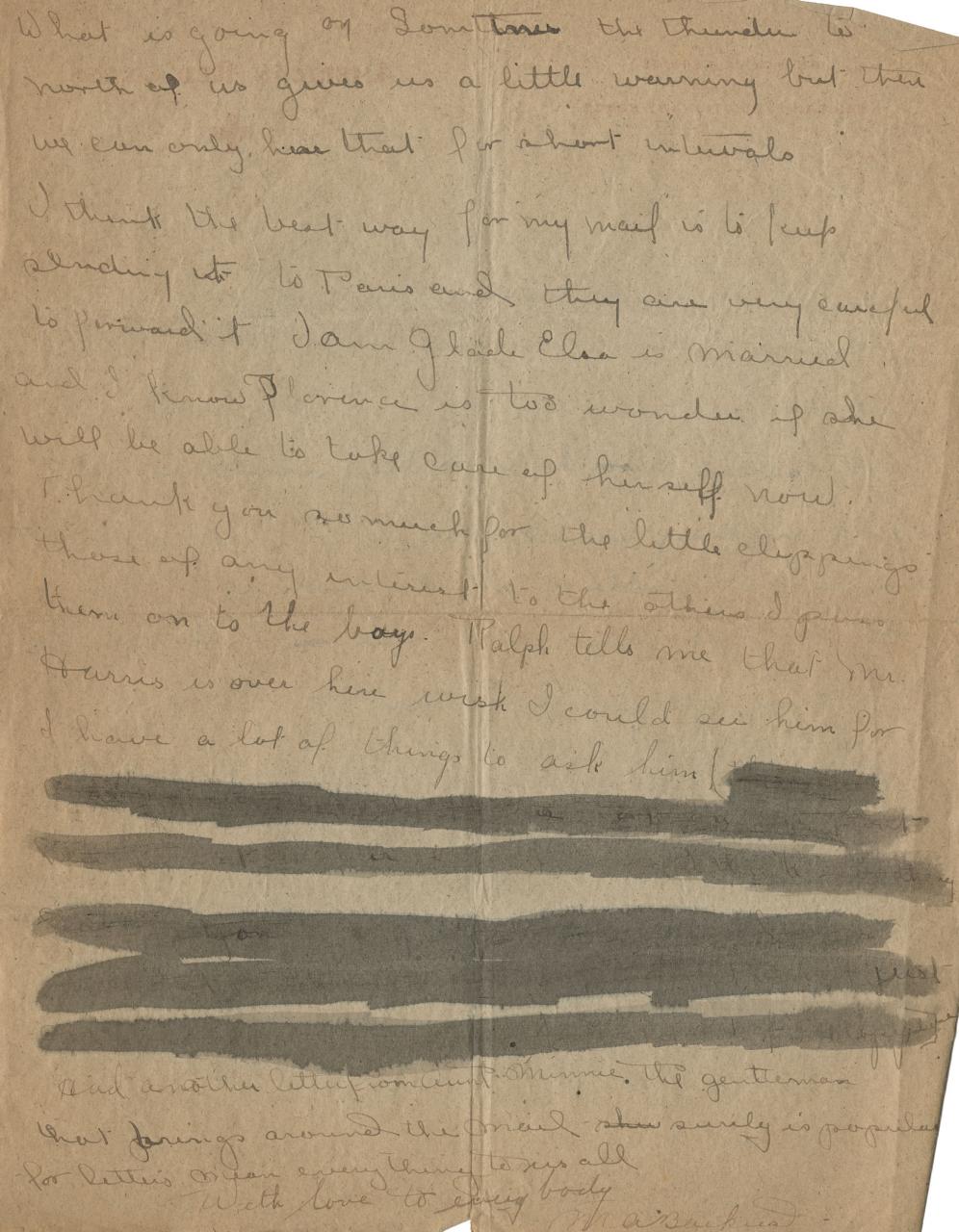 Dear Folks:
[...] There has been a lot doing here lately. Some of the American boys were going thru and as the town was not very large they were every were [sic] and it was good fun to go along the streets and speak to them and watch the look of surprise and delight on thire [sic] faces when they heard American spoken by a girl and then they would generally say are you really an American[.] I think that when I get back to the USA and everybody does not smile and speak to me I am going to be very much hurt. Really we have had some funny and pathetic experiences for these boys had not seen an American girl for any were [sic] from five to six months and they were just like children[.] they would stop us any where even in the middle of street an ask us to talk just so that they could hear us talk but now they have all gone on so that there are just occasional boys and the M.T.'s which are always around. [...]
With love to every body
MA Backus
Citation: Marion Backus Papers. Minnesota Historical Society, St. Paul, Minnesota. P1356
This is the new and improved home for the Civil War Daybook!
Please see the Civil War Daybook archives for earlier posts: