The Minnesota History Center is rife with scenic views, photo ops, and community spaces that will surprise you at every turn.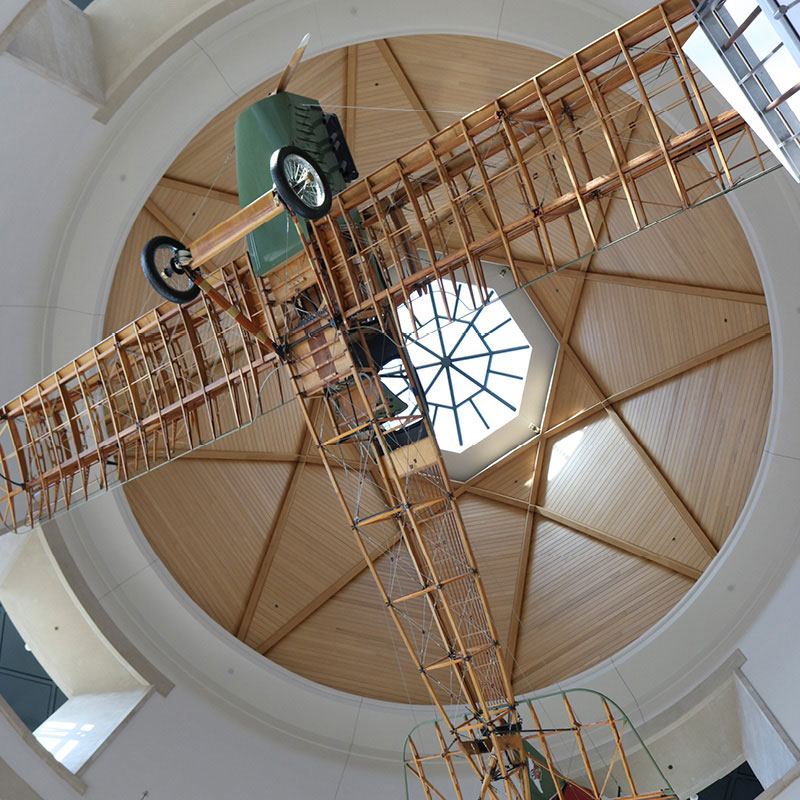 Jenny airplane
Look up from the main rotunda, and you'll see the life-size replica of the iconic Curtiss Model JN-4 airplane, known as a "Jenny," soaring above you! Jenny airplanes did wonders to help popularize aviation across the country in the 1920s, wowing fairgoers with dazzling tricks and aerobatics, and giving many their first ever glimpse of an airplane. Jennies played a role in Minnesota history too: they delivered goods and materials to Dayton's department store with much publicity, and a Jenny even carried Charles Lindbergh in his first ever solo flight, four years before his transatlantic flight.
Giant postcard
Wish you were here! Send your family and friends greetings from Minnesota with a photo in front of our larger-than-life postcard. Vintage artwork features scenes from a number of famous sites around the state, from Paul Bunyan and Babe the Blue Ox to the Split Rock Lighthouse, and everything in between. This is a photo op not to be missed!
Library display
Step foot into the Gale Family Library and see what items are on display. The understated display cases feature remarkable objects and ideas tied together by a single theme. The display themes and the items that go along with them change periodically, so be sure to stop in each time you visit!
Rotunda "charm bracelet"
Watch where you walk! Embedded in the floor of the main rotunda are golden symbols representing Minnesota's history and character. The symbols are arranged as a broken charm bracelet, with the shattered pieces appearing to have fallen into the floor itself.
Minnesota State Capitol view
Don't miss the breathtaking view of the Minnesota State Capitol from the large picture windows in the Great Hall. Through rain, snow, or sunshine, it's always a treat to see the golden Quadriga, or four-horse chariot, atop the gleaming domed building that rises up against the sky. With a pair of binoculars free to use, taking a closer look at this Minnesota icon is irresistable.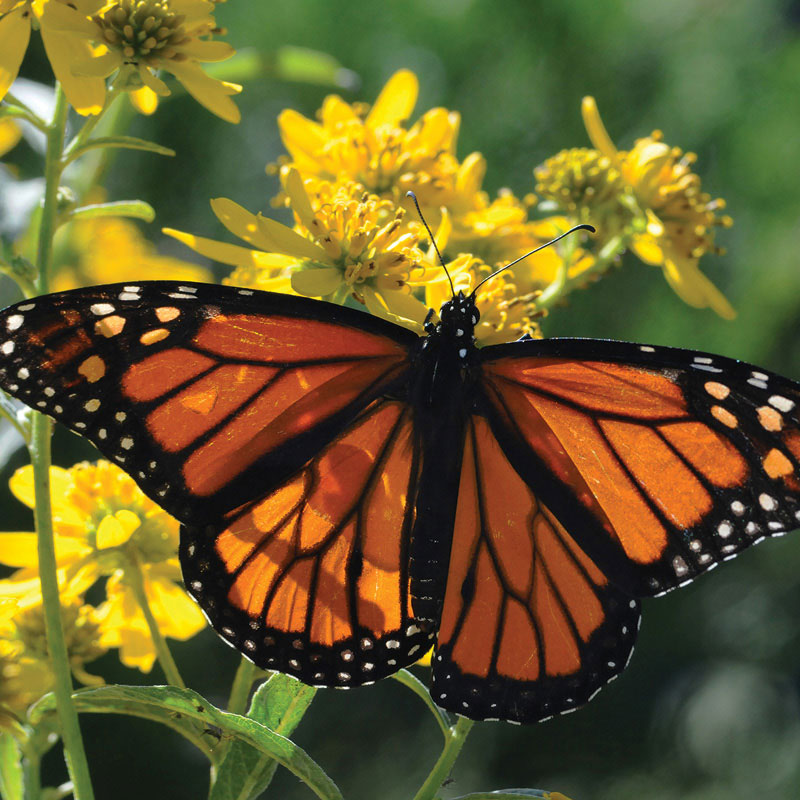 A garden filled with native plant species is rooted into the hillside next to the History Center. This garden makes an ideal habitat for bees, butterflies, moths, flies, beetles, wasps, hummingbirds, bats, and even small mammals. They visit flowers for food (energy-rich nectar or protein-rich pollen) and transfer pollen grains between flowers of the same species, so plants can produce fertile fruits and seeds. Pollinator gardens are environmentally friendly. Once established, native plants don't require fertilizer, herbicides, pesticides, or watering.